Schwarzkopf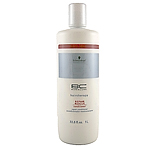 Schwarzkopf German Hair Care Products
Schwarzkopf Professional hair products are developed for today's top professional hairdressers. We are constantly looking towards the future, trying to fulfill the needs of today and anticipating those of tomorrow. With the wealth of experience and technical knowledge built up over the last 100 years we've developed innovative products for salons worldwide.
Schwarzkopf Hair Care Products
The Natural Styling products from Schwarzkopf Professional combine the best possible results in creating stylish curls and waves with optimal hair care. The innovative products of Schwarzkopf Professional, such as Natural Styling Curl & Care, as well as the latest tools and hair styling techniques, make getting a permanent into a pleasant experience for both hairdressers and customers.

OSIS Magic Finish Anti-frizz Gloss Serum     1.7 fl. oz. <!br> <!/span><!br>


For all hair types, gives sensational shine and texture. With sunflower seed oil adds pliability and elasticity to the hair and increases shine and smoothness. Brillant shine, texture, no frizz, and pliable.

$23.50
Free Shipping*

Bonacure Color Save Hairtherapy Conditioner     6.8 fl. oz <!br> - Other sizes/options. <!/span><!br>


This leave-in conditioner is for color treated hair. It improves combability and healthy color brilliance for long-lasting beauty.

$23.00
Free Shipping*

Bonacure Color Save Hairtherapy Conditioner     33 fl. oz. <!br> - Other sizes/options. <!/span><!br>


This leave-in conditioner is for color treated hair. It improves combability and healthy color brilliance for long-lasting beauty.

$48.00

Bonacure Hairtherapy Repair Rescue Treatment     6.8 oz. <!br> <!/span><!br>


Bonacure Hairtherapy Repair Rescue Treatment - With honey extract. For intense reconstruction of the hair. Intensive care for heavily stressed hair.

$28.00
Free Shipping*

Bonacure Repair Rescue Conditioner     6.8 oz. <!br> - Other sizes/options. <!/span><!br>


Bonacure Repair Conditioner - With honey extract. For rich suppleness and easier manageability. Basic care for damaged and lightened hair

$24.00
Free Shipping*

Bonacure Repair Rescue Conditioner     33.8 oz <!br> - Other sizes/options. <!/span><!br>


Bonacure Repair Conditioner - With honey extract. For rich suppleness and easier manageability. Basic care for damaged and lightened hair

$55.00

Bonacure Smooth Perfect Conditioner     6.8 fl. oz. <!br> <!/span><!br>


Smooth Control with amino acid and natural oil smoothes down and protects hair from static flyaway. Results in improved combability and healthy, sleek hair for long-lasting beauty.

$20.00
Free Shipping*

Q10 Time Restore Treatment     6.8. <!br> <!/span><!br>


Time Restore Treatment is a reinformcing Q10 conditioning treatment for mature and fragile hair. Q10-Collagen-Technology helps to stimulate the hair roots of mature hari to activate production of the two keratins that subsides over time and reinforces the inner hair structure. BC Time Restore reinforcing Q10 treatment is a rich, creamy treatment that deeply cares for dry and brittle hair without overburdening normal to fine hair. Amino acid Glycine deeply penetrates and strengthens the hair.

$33.00
Free Shipping*

Bonacure Moisture Kick Recharger     5.1 fl. oz. <!br> <!/span><!br> This item is BACKORDERED from the manufacturer.
We will hold your order until supply is delivered



Bonacure Moisture Kick Recharger

$24.00
Free Shipping*
Manufacture BackOrdered
OSIS Freeze Aerosol     9.1 oz <!br> - Other sizes/options. <!/span><!br>


A super hold hairspray, it the ultimate gravity defying blast. Designed with a 3 dimensional resin matrix that ensures the protection of the hair and allows for long lasting styling support in all climates. Enhanced with bamboo extract, the anti-oxidant with moisture binding properties which strengthen and fortify the hair. Brushes and shampoos out easily, UV protection, fast drying.

$21.00
Free Shipping*

OSIS Freeze Aerosol     15.2 oz. <!br> - Other sizes/options. <!/span><!br>


A super hold hairspray, it the ultimate gravity defying blast. Designed with a 3 dimensional resin matrix that ensures the protection of the hair and allows for long lasting styling support in all climates. Enhanced with bamboo extract, the anti-oxidant with moisture binding properties which strengthen and fortify the hair. Brushes and shampoos out easily, UV protection, fast drying.

$24.00


Osis Freeze Pump Pinish     6.8 oz <!br> <!/span><!br>


This medium control Osis Freeze Pump Strong Hold Pump Spray gives your hairstyle a medium hold with lasting control. It is a non-fast drying spray, so also available to mould and style after application while its ultra fine mist gives your style a strong hold, and you, long lasting mouldable control without sticky feeling. With a protective easy-to-brush out formula, Freeze Pump shields against UV rays and humidity as it delivers a long lasting hold.

Regular: $21.00!
SAVE: $1.00
Your Price: $20.00

Free Shipping*

Bonacure Repair Sealed Ends     2.5 oz. <!br> <!/span><!br>


Bonacure Repair Sealed Ends - With provitamin B5. Restructures the hair tips and prevents split ends by sealing them.

$23.00
Free Shipping*

OSIS Grip     7.0 fl. oz. <!br> <!/span><!br>


Ultra-hold styling foam which supports all hair texture. Enhanced with bamboo extract, the anti-oxidant with moisture binding protperties which strengthen and fortify the hair. Use on dry or damp hair. Superb hold, natural shine, anti-static, brushes out easily.

$22.00
Free Shipping*

Bonacure Color Freeze Shampoo     8.5 oz. <!br> <!/span><!br>


Bonacure Color Save Shampoo - With color stabilizer. Fixes color pigments for sustained beautiful hair color. For color treated hair.

$20.00
Free Shipping*

Bonacure Color Save True Silver Shampoo     8.5 oz <!br> <!/span><!br>


Contains amino acid and active color pigments to neutralize yellow tones. Gently cleanses gray, lightened or bleached hair, resulting in healthy color brilliance full of long lasting beauty.

$18.00
Free Shipping*

Bonacure Moisture Kick Shampoo     8.5 oz <!br> - Other sizes/options. <!/span><!br>


A moisturizing shampoo with aloe vera extract and APHinity technology to target and deal with dry hair.

$18.00
Free Shipping*

Bonacure Moisture Kick Shampoo     33.8 oz <!br> - Other sizes/options. <!/span><!br>


A moisturizing shampoo with aloe vera extract and APHinity technology to target and deal with dry hair.

Regular: $40.00!
SAVE: $8.00
Your Price: $32.00

Free Shipping*

Bonacure Repair Rescue Shampoo     8.5 oz. <!br> - Other sizes/options. <!/span><!br>


Bonacure Repair Shampoo - With honey extract. Stengthens and protects your hair structure. Basic care for damaged and lightened hair.

$20.00
Free Shipping*

Bonacure Repair Rescue Shampoo     33.8 oz. <!br> - Other sizes/options. <!/span><!br>


Bonacure Repair Shampoo - With honey extract. Stengthens and protects your hair structure. Basic care for damaged and lightened hair.

Regular: $50.00!
SAVE: $25.00
Your Price: $25.00


Bonacure Smooth Control Shampoo     8.5 fl. oz. <!br> <!/span><!br>


Smooth Control with amino acid and natural oil smoothes down and protects against static flyaway hair. Results in healthy, sleek and shiny hair for long-lasting beauty.

$18.00
Free Shipping*

Bonacure Sun Protect Hair & Body Shampoo     8.5oz <!br> <!/span><!br>


FEATURES Daily cleansing for hair and body after sea & sun exposure. The extra mild formulation soothes sun-stressed hair & scalps. Diagnosis Sun-stressed hair requires substantial re-hydration and/or moisture re-balancing. Hair & scalp must be relieved from all residues (salt, sand, chlorine, etc.)

$23.00
Free Shipping*

Q10 Time Restore Shampoo     8.5 fl. oz. <!br> <!/span><!br>


Technology shampoo for mature and fragile hair. This Q10 Time Restore shampoo helps stimulate the hair roots of mature hair to activate production of the two keratins that subsides over time and strengthens the inner hair structure. The result is healhty, shiny, and resilent hair for timeless beauty

$22.00
Free Shipping*

OSIS Mess Up     3.4 fl. oz. <!br> <!/span><!br>


The styling gum for the fashion forward who like their styling funky, piece-y, or chunky. Contains beeswax, the anti-oxidant that provides barriers against moisture loss. Matte finish, medium hold, texture.

$18.50
Free Shipping*

OSIS Air Pomade     3.4 fl. oz <!br> <!/span><!br>


Ultimate light spray pomade - light non greasy texture, natural shine &amp separation.

$22.00
Free Shipping*

OSIS Dust It Mattifying Powder     .35 oz <!br> <!/span><!br>


lightweight powder to texturize + soft matte effect + light control and separation + long lasting hold + natural feel. Dustn Powder your contradictive styles on dry hair.

$26.00
Free Shipping*

OSIS Elastic     9.1 oz. <!br> <!/span><!br>


A little goes a long way. Ideal for heat styling and creating up dos. Allows the hair to be worked and re-worked. Non-sticky, soft to the touch, flexi-hold, micro-fine spray, UV protection.

$24.00
Free Shipping*

OSIS Sparkler Gloss     7 fl oz. <!br> <!/span><!br>


&ampnbsp Osis Sparkler Shine Spray In Stock Osis sparkler shine spray, control level 1 feel the difference Osis sparkler shine hair spray gives instant shine finish. Helps detangle the hair, Fine conditioning spray, and Does not overburden the hair. how to experience Spray over dry hair. professional hint Can also be sprayed onto damp hair to detangle thick course hair.

$26.00
Free Shipping*

Osis Thrill     3.4 fl. oz. <!br> <!/span><!br>


Osis Thrill - Fibre gum. Shape, tease or build it up. Gel with a fibre consistency.

$25.50
Free Shipping*

OSiS Upload Style Volume Cream Medium Control     6.8 fl oz <!br> <!/span><!br> This item is DISCONTINUED by the manufacturer.




Schwarzkopf OSiS Upload Volume Cream gives instant lightweight volume and medium style control. Uplaod contains conditioning and natural shine ingredients to create contradictive styles on damp or dry hair. Schwarzkopf Osis Upload Volume Creme Pump is pure volume with a dose of care for multi functional styling purposes. Style as desired. Get more volume and soft movement by using a big round brush. Professional Tip: For volume on fine hair, spray OSIS Hairbody over the hair then apply OSIS Upload to root areas where extra root lift is required.

$22.00
Free Shipping*

Osis Wax It     1.7 fl. oz. <!br> <!/span><!br>

$18.00
Free Shipping*