Searching for: Cellex-C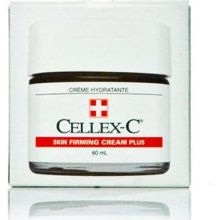 Skin Firming Cream Plus
2 oz


Skin Firming Cream Plus - For dry, mature and sensitive skin. A light moisturizing formulation, use as an alternative to our serum products. Contains the patented Cellex-C complex, 10% pure L-ascorbic acid, L-tyrosine and zinc sulphate. Contains lycopene, a powerful anti-oxidant derived from tomatoes. Reduces the appearance of fine lines, wrinkles and sagging skin within 8 to 12 weeks of daily use.
---
---
Visit Regular site • Contact US

<!img src='/images/free-shipping.jpg' width=310>


We are located in
Burbank, CA. USA
(818) 761-1778
921250

Copyright © 2020 www.diamondbeauty.com
ALL RIGHTS RESERVED • WebDesign by artsci.net