Searching for: Classified-Cosmetics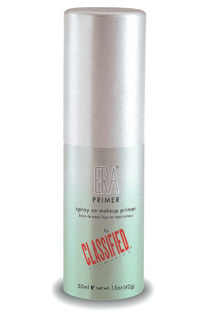 Era GLAZE 24-Karat spray on shimmer
1.5 oz.


Era Primer - Get the most from your Make-up. Start with clean moisturized skin. Era Primer wipes easily from facial hair and eyebrows. Leave on lashes and lips to use as a lash primer, eyeshadow and lip base. Remember to shake, shake, shake.
---
---
Visit Regular site • Contact US

<!img src='/images/free-shipping.jpg' width=310>


We are located in
Burbank, CA. USA
(818) 761-1778
916734

Copyright © 2020 www.diamondbeauty.com
ALL RIGHTS RESERVED • WebDesign by artsci.net