Searching for: Emergin-C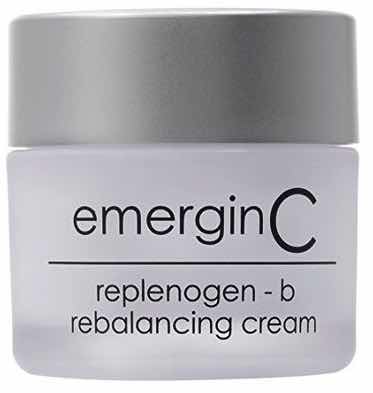 Replenogen-B rebalancing cream
1.7 fl. oz.


Replenogen-B MENOPAUSAL SKIN: The lightweight formula is specifically designed for use before, during, and after menopause. The hydrating and anti-aging ingredients address hormonal imbalances in skin, diminishing the appearance of fine lines and wrinkles, and leaving you with a smooth, dewy finish. INFUSED WITH WILD YAM: Wild yam root extract is derived from the roots of dioscorea villosa. It helps maintain a youthful appearance in aging skin.* ANTIOXIDANT ACTIVITY: Green tea contains polyphenols, a class of bioflavonoid with high antioxidant properties to help soothe and calm skin. It also contains tannins, which helps the skin feel more supple.* PURE, CLINICALLY PROVEN INGREDIENTS: Our products are paraben-free, with no synthetic fragrances and no animal testing. We work with top chemists and incorporate clinically proven cosmeceutical-grade ingredients.
---
---
Visit Regular site • Contact US

<!img src='/images/free-shipping.jpg' width=310>


We are located in
Burbank, CA. USA
(818) 761-1778
245380

Copyright © 2019 www.diamondbeauty.com
ALL RIGHTS RESERVED • WebDesign by artsci.net