Searching for: Fleurs-de-France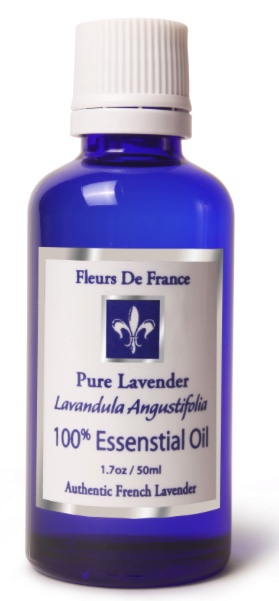 Lavender Essential Oil-
1.0 oz.


One drop directly on skin blemishes speeds up the healing process and avoids scarring. A few drops in a warm bath or pot of hot water for inhaling creates a calming and uplifting effect. A few drops on cuts or burns speeds up healing and avoids scarring. One or two drops in a teaspoon of carrier oil such as sweet almond oil for massage. This combination is used effectively during pregnancy to avoid permanent stretch marks. A few drops added to potpourris for fresh antibacterial scent. A few drops on a cotton ball to put in linen drawers or closets as a moth and insect repellent. A few drops on a cloth thrown into the dryer as an antibacterial deodorizer and clothes freshener.
---
---
Visit Regular site • Contact US

<!img src='/images/free-shipping.jpg' width=310>


We are located in
Burbank, CA. USA
(818) 761-1778
668398

Copyright © 2020 www.diamondbeauty.com
ALL RIGHTS RESERVED • WebDesign by artsci.net