Searching for: DS-Laboratories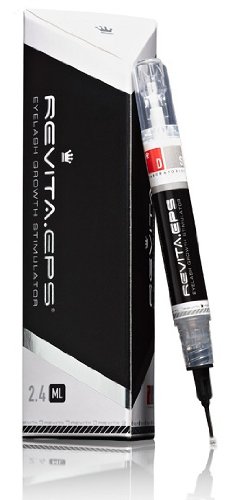 Revita.Eps Eyelash Growth Stimulator
2.4oz


Revita.EPS Eyelash Growth Stimulator Longer Lashes. Get long, luxurious eyelashes from a breakthrough peptide complex. Long, luxurious eyelashes proclaim youth and attractiveness for both women and men. They have the power to transform anyone s face for the better. Revita.EPS, a cutting-edge treatment from DS Laboratories, is demonstrated through clinical research to grow eyelashes 25 percent longer in just four weeks. Many users also enjoy greater thickness and density. Revita.EPS deploys a breakthrough peptide complex, not a relabeled glaucoma drug like bimatoprost. Scientists believe that peptides, composed of structural amino acids, work by stimulating the expression of keratin genes and by improving overall eyelid health. These exciting new developments represent the most current biotechnology available through scientific research, advancing both the safety and efficacy of eyelash growth For best results, apply Revita.EPS® twice daily, morning and evening. Start by ensuring that the face is clean and makeup is removed. Click the button to dispense the solution. Draw the applicator carefully across the skin of the upper eyelid as if applying eyeliner. Repeat for the lower eyelid. If solution gets into the eye, it is not expected to cause harm. The eye should not be rinsed. After several weeks of use, you can switch to once-daily application and maintain the results already achieved.
---
---
Visit Regular site • Contact US

<!img src='/images/free-shipping.jpg' width=310>


We are located in
Burbank, CA. USA
(818) 761-1778
930243

Copyright © 2020 www.diamondbeauty.com
ALL RIGHTS RESERVED • WebDesign by artsci.net