Searching for: Baxter-of-California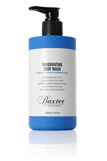 Invigorating Body Wash All Skin Types/Bergamot And Pear Essence
10.oz


Hydrating shower gel for men. Washes away dirt and debris from the body without robbing skin of moisture. Mild cleansers and skin-softening agents keep skin smooth and soft. Suitable for all skin types. Bergamot and pear fragrance. 10 oz.
---
---
Visit Regular site • Contact US

<!img src='/images/free-shipping.jpg' width=310>


We are located in
Burbank, CA. USA
(818) 761-1778
923732

Copyright © 2020 www.diamondbeauty.com
ALL RIGHTS RESERVED • WebDesign by artsci.net