Searching for: AG-Hair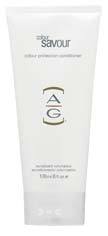 Colour Savour Conditioner
6 fl oz


Save your color while experiencing the unbelievable detangling power of Color Savour conditioner. Richly infused with protein and AGs CARE Complex, Color Savour eliminates color-destroying free radicals. Protecting and prolonging the vibrancy of your color, leaving hair conditioned and silky smooth.
---
---
Visit Regular site • Contact US

<!img src='/images/free-shipping.jpg' width=310>


We are located in
Burbank, CA. USA
(818) 761-1778
924774

Copyright © 2020 www.diamondbeauty.com
ALL RIGHTS RESERVED • WebDesign by artsci.net