Searching for: California-Baby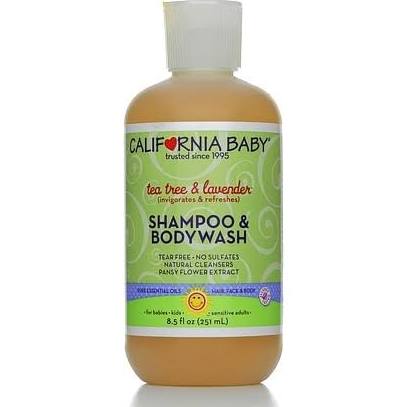 Shampoo Bodywash Tea Tree & Lavender
8.5 fl. oz.


Tea Tree is well known as a natural anti-fungal and works to speed healing. French lavender has anti-bacterial properties and works to calm irritated skin. Formulated with natural organic aloe vera to soothe sensitive skin and soap bark to help keep scalp healthy. While other products contain synthetic (petroleum based) fragrances and harsh cleansers, California Baby Shampoo & Bodywash are 100% botanically based and scented with only pure high-quality essential oils that are guaranteed pesticide free. Our low-foaming cleansers are concentrated and naturally tear free without the use of numbing agents. For cradle cap, dandruff or lice, use daily.
---
---
Visit Regular site • Contact US

<!img src='/images/free-shipping.jpg' width=310>


We are located in
Burbank, CA. USA
(818) 761-1778
915489

Copyright © 2020 www.diamondbeauty.com
ALL RIGHTS RESERVED • WebDesign by artsci.net