Searching for: Eve-Taylor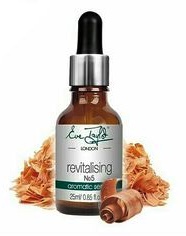 Face Oil No. 5 Revitalising Mature Skin
1 oz.


Recommended for dry / dehydrated, mature skins which are unable to absorb nourishing creams or heavier products. Environmental damFor the Mature Skin. Revive and Firm. age, poor life care, natural ageing process, underlying muscle stress or tension have perhapes taken their toll. Where skin becomes thinner, integrity loss occurs, sagging skin, suppleness and firmness begin to alter. Product does not contain Lanolin, Mineral Oil, Artificial fragrance, or SD alcohol.
---
---
Visit Regular site • Contact US

<!img src='/images/free-shipping.jpg' width=310>


We are located in
Burbank, CA. USA
(818) 761-1778
928808

Copyright © 2020 www.diamondbeauty.com
ALL RIGHTS RESERVED • WebDesign by artsci.net