Searching for: Judith-August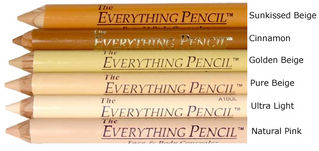 The Everything Pencil
Ultra Light


Softens fine lines, lip lines and frown lines. Use under foundation. Highlight under brow. Use inside lower eye lid for a wide eye look, especially inner corner of eye. Mix with other colors for lighter hues. Hide dark circles For all skin types.
---
---
Visit Regular site • Contact US

<!img src='/images/free-shipping.jpg' width=310>


We are located in
Burbank, CA. USA
(818) 761-1778
915752

Copyright © 2020 www.diamondbeauty.com
ALL RIGHTS RESERVED • WebDesign by artsci.net