Searching for: E.L.C.- Pure Olive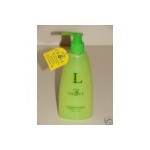 Pure Olive Sculpting Lotion
8.4 fl. oz.


Olive Sculpting Lotion is enriched with Silk Protein which provides a protective barrier.&nbsp It will add luster, body and manageablility.&nbsp Cationic conditioners provide excellent static control while providing a moderate hold with no flaking or buildup.&nbsp Its natural sunscreen protects hair from UV damage.
---
---
Visit Regular site • Contact US

<!img src='/images/free-shipping.jpg' width=310>


We are located in
Burbank, CA. USA
(818) 761-1778
1222831

Copyright © 2020 www.diamondbeauty.com
ALL RIGHTS RESERVED • WebDesign by artsci.net