Searching for: DS-Laboratories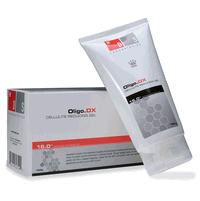 Oligo.DX Cellulite Reducing Gel
150 gr


Oligo DX is a medication intended for the treatment of cellulite. It works fast. For some women, Oligo DX starts to work in just 7 days. Oligo DX improves the appearance of cellulite as backed up by numerous clinical studies. Oligo DX is the result of 5 years of research at DS Laboratories and represents a true breakthrough in dermatology and skin care technology. Stored fat deposits and nodules of cellulite that are seemingly invincible to dieting and exercise take on a healthier and smoother appearance.
---
---
Visit Regular site • Contact US

<!img src='/images/free-shipping.jpg' width=310>


We are located in
Burbank, CA. USA
(818) 761-1778
930560

Copyright © 2020 www.diamondbeauty.com
ALL RIGHTS RESERVED • WebDesign by artsci.net