Searching for: DS-Laboratories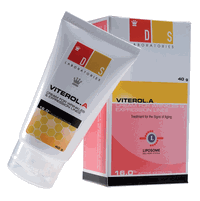 Viterol gel for Face
40 grams


Viterol. A is the latest weapon in the fight against the signs of aging that is taking America by storm. This breakthrough anti-aging compound is the result of 15 years of research into the effects of skin aging. DS Laboratories nanosome technology allows the delivery of active ingredients deeper into the skin and therefore achieves similar results to injection therapy.
---
---
Visit Regular site • Contact US

<!img src='/images/free-shipping.jpg' width=310>


We are located in
Burbank, CA. USA
(818) 761-1778
922873

Copyright © 2020 www.diamondbeauty.com
ALL RIGHTS RESERVED • WebDesign by artsci.net