Searching for: Erno-Laszlo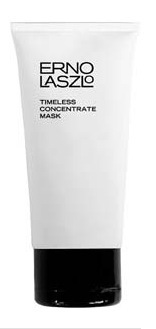 Timeless Concentrate Mask
3.5 oz.


Timeless Concentrate Mask - Delives a concentrated dose of anti-aging. Immediately boosts skin firmness &amp plumpness. Actively reduces lines and wrinkles. Unique sugar complex softens and conditions. Potent multi vitamin complex plus retinol boosts skins brightness &amp radiance, clarity and texture. Contains white tea and echinacea.
---
---
Visit Regular site • Contact US

<!img src='/images/free-shipping.jpg' width=310>


We are located in
Burbank, CA. USA
(818) 761-1778
931773

Copyright © 2020 www.diamondbeauty.com
ALL RIGHTS RESERVED • WebDesign by artsci.net