Searching for: Ayur-Medic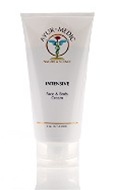 Intensive Face and Body Cream
6 oz.


Intensive Zone Body and Face - Clinically proven to stimulate collagen systhesis in the skin by over 50 percent in an 2-6 week period. Fibroblasts begin to produce more collagen in significant quantities. Helps to achieve a healthy, toned skin appearance. Dramatically reduces appearance and texture of stretch marks.
---
---
Visit Regular site • Contact US

<!img src='/images/free-shipping.jpg' width=310>


We are located in
Burbank, CA. USA
(818) 761-1778
927694

Copyright © 2020 www.diamondbeauty.com
ALL RIGHTS RESERVED • WebDesign by artsci.net