Searching for: Intaglio-Etiology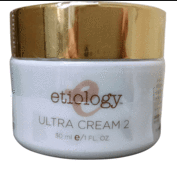 Ultra cream 2 - Eye Moisturizer 2% Glycolic Skin Resurfacing
30ml/1 oz


A light textured moisturizer for the delicate eye area. Contains 2% glycolic acid formulated to lightly resurface the eye area while providing complete hydration to plump out fine lines and wrinkles. (pH 4.1-4.5) Apply a small amount around the eye contours in a light patting motion.
---
---
Visit Regular site • Contact US

<!img src='/images/free-shipping.jpg' width=310>


We are located in
Burbank, CA. USA
(818) 761-1778
673627

Copyright © 2020 www.diamondbeauty.com
ALL RIGHTS RESERVED • WebDesign by artsci.net