Searching for: Intaglio-Etiology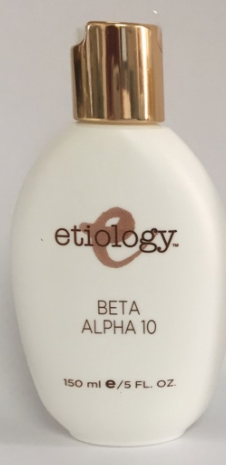 Beta & Alpha Hydroxy acid 10% Skin Resurfacing
150ml/5 oz


A highly effective acne astringent which combines 2% salicylic acid with 10% glycolic acid, this dynamic combination keeps pores and follicles open to prevent blackheads and pustules while helping to control acne breakouts. (pH 3.5 – 4.0) Cleanse the face with appropriate Intaglio cleanser. Rinse thoroughly & dry. Apply Beta and Alpha Hydroxy Acid-10 to gauze. Work into oily effected areas and gently pat over any breakouts. Once skin becomes clearer, you may use once a day for maintenance and as a "spot treatment" for breakouts.
---
---
Visit Regular site • Contact US

<!img src='/images/free-shipping.jpg' width=310>


We are located in
Burbank, CA. USA
(818) 761-1778
936238

Copyright © 2020 www.diamondbeauty.com
ALL RIGHTS RESERVED • WebDesign by artsci.net