Searching for: Enjoy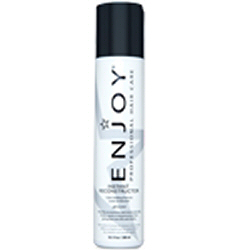 Instant Reconstructor
10.1 fl. oz.


Instant Reconstructor - Has low molecular weight amino acids (90-150mw) which penetrate the hair and reconstuct hair instantly. PH balanced at 3.5 to 4.5 which keeps it color safe and maintains cuticle layer. Safe for everyday use, it will not build up, over-moisturize or dry out hair.
---
---
Visit Regular site • Contact US

<!img src='/images/free-shipping.jpg' width=310>


We are located in
Burbank, CA. USA
(818) 761-1778
920803

Copyright © 2020 www.diamondbeauty.com
ALL RIGHTS RESERVED • WebDesign by artsci.net