Searching for: Baxter-of-California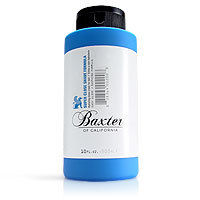 Super Close Shave Formula
10 oz.


Super Close Shave Formula - Is a noourishing cream that delivers an extra close shave minus the redness or the irritation. Fortified with antiseptic tea tree oil witch hazel, skin-soothing and softeneing peppermint, menthol, and marine elements, the rich cream provides an ultra-thin cushion between the skin and the razor, without clogging the blade. Directions; Apply the cream to clean, wet skin before shaving, use gentle strokes and a sharp razor, rinsing the blade often under warm water.
---
---
Visit Regular site • Contact US

<!img src='/images/free-shipping.jpg' width=310>


We are located in
Burbank, CA. USA
(818) 761-1778
914676

Copyright © 2020 www.diamondbeauty.com
ALL RIGHTS RESERVED • WebDesign by artsci.net