Searching for: Image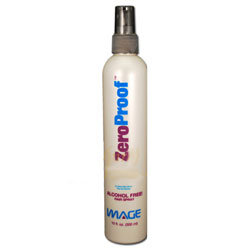 Zero Proof Hair Spray, Alcohol Free
10 fl. oz.


Zero Proof - Incredible hold will stand up to 90% humidity. Body building formula that is brushable and non drying to the hair. Not damaging to the hair and scalp. Herbal extract complex gives natural and healthy looking style. Alcohol free and non-flaking.
---
---
Visit Regular site • Contact US

<!img src='/images/free-shipping.jpg' width=310>


We are located in
Burbank, CA. USA
(818) 761-1778
916991

Copyright © 2020 www.diamondbeauty.com
ALL RIGHTS RESERVED • WebDesign by artsci.net