Searching for: Ces-Cheveux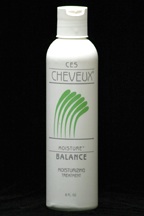 Moisture Balance Moisturizing Treatment
16 fl. oz.


Moisture Balance Dry Hair Treatment - An instant moisturizing treatment for dry hair and scalp. Helps restore, maintain and replenish moisture loss due to drying environmental conditions. Restores structural & ph balance to chemically treated hair. Excellent for tinted, bleached or permed hair. Adds strength, elasticity & shine.
---
---
Visit Regular site • Contact US

<!img src='/images/free-shipping.jpg' width=310>


We are located in
Burbank, CA. USA
(818) 761-1778
664896

Copyright © 2020 www.diamondbeauty.com
ALL RIGHTS RESERVED • WebDesign by artsci.net