Searching for: Emergin-C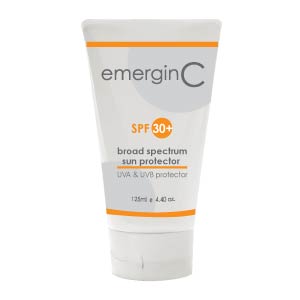 C Sun, SPF 30+, UVA & UVB Protector
4.40 oz.


A lightweight, non-greasy sunblock with broad spectrum protection and additional hydrators, vitamins, antioxidants and herbal extracts that will not leave a white film on the skin. All skin types. Use before sun exposure. Protects against sun damage, lightweight, non-greasy. Micronized zinc oxide, micronized titanium dioxide, benzophenone, octyl methoxycinnamate, vitamin C &amp E, green tea, aloe vera, st.Johns wort, gingko biloba. Can be worn over any emerginC creams or serums.
---
---
Visit Regular site • Contact US

<!img src='/images/free-shipping.jpg' width=310>


We are located in
Burbank, CA. USA
(818) 761-1778
660452

Copyright © 2020 www.diamondbeauty.com
ALL RIGHTS RESERVED • WebDesign by artsci.net