Searching for: Emergin-C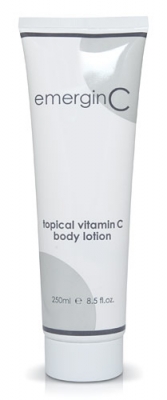 Body Lotion, with topical Vitamin C
8 fl. oz.


A fantastic body lotion with 15% vitamin C. All skin types, except very sensitive. After bathing on dry skin when needed. Hydrates, antibacterial, improves skin tone and texture, helps lighten spots. Active ingredients - 15% L-ascorbic acid vitamin C, fruit acids, maritime pine bark extract, chamomile, hyaluronic acid, ceramides. Apply thinly and wait a few minutes before getting dressed.
---
---
Visit Regular site • Contact US

<!img src='/images/free-shipping.jpg' width=310>


We are located in
Burbank, CA. USA
(818) 761-1778
929229

Copyright © 2020 www.diamondbeauty.com
ALL RIGHTS RESERVED • WebDesign by artsci.net