Searching for: Emergin-C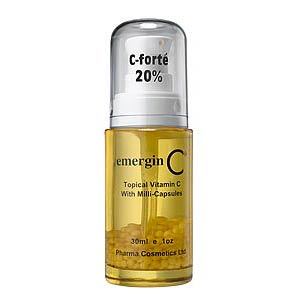 EMERGIN C VITAMIN C SERUM 20 %
1 fl. oz.


A stronger concentration of vitamin C for those who need intensive treatment. All skin types, except sensitive. Use morning and or night. Anti-aging antioxidant, fights free radicals, co-factor in the production of collagen, to improve skin tone and texture, anti-bacterial, fights against sun damage, post laser, fights pigmentation problems by retarding excessive melanin production. Active ingredients 20 percent L-ascorbic acid, 5 percent magnesium ascorbyl phosphate. Keep in a cool place for longer stability.
---
---
Visit Regular site • Contact US

<!img src='/images/free-shipping.jpg' width=310>


We are located in
Burbank, CA. USA
(818) 761-1778
699554

Copyright © 2020 www.diamondbeauty.com
ALL RIGHTS RESERVED • WebDesign by artsci.net