Searching for: Emergin-C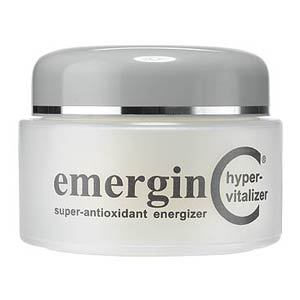 Hyper Vitalizer , With Alpha-Lipoic and Kinetin
1.76 oz.


Hyper Vitalizer, replaces Q 10, - Contains alpha lipoic acid, a powerful master anti-oxidant and cellular energizer known for its ability to re-vitalize, protect and re-energize the skin. The cream also contains kinetin, a proven, plant-based skin enhancer, as well as hydrators, a state of the art nanotope liposome delivery system, herbal extracts, vitamins and more, for the ultimate in advanced skin care.
---
---
Visit Regular site • Contact US

<!img src='/images/free-shipping.jpg' width=310>


We are located in
Burbank, CA. USA
(818) 761-1778
914827

Copyright © 2020 www.diamondbeauty.com
ALL RIGHTS RESERVED • WebDesign by artsci.net