Searching for: Joe-Blasco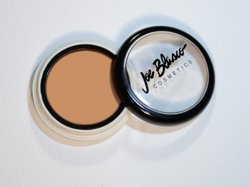 Concealer
Dermaceal Tattoo Cover 2


A waterproof concealer. This special, high-pigmented cream formula is used to conceal discolorations, birthmarks, colored flat scars, freckles, and very dark under-eye shadows. Apply as follows: Scoop a small amount of Dermaceal from the container with a cosmetic spatula. Spread over discoloration with spatula then rub with fingers to blend. Pat to stabilize and powder lightly with Blasco No-Color.
---
---
Visit Regular site • Contact US

<!img src='/images/free-shipping.jpg' width=310>


We are located in
Burbank, CA. USA
(818) 761-1778
929554

Copyright © 2020 www.diamondbeauty.com
ALL RIGHTS RESERVED • WebDesign by artsci.net