Searching for: Ayur-Medic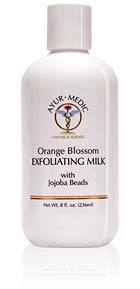 Orange Blosson Exfoliating Cleansing Milk, All Skin Types
8 oz.


Orange Blossom Exfoliating Cleansing Milk, 8 oz. - An oil-free exfoliating milk for all types of skin. Removes dead skin cells without harsh abrasion. Contains 10% glycolic acid and Orange Blossom extract for calming and soothing the skin. Key Ingredients: Glycolic acid, Orange Blosson, Gotu Kola and Comfrey.
---
---
Visit Regular site • Contact US

<!img src='/images/free-shipping.jpg' width=310>


We are located in
Burbank, CA. USA
(818) 761-1778
699938

Copyright © 2020 www.diamondbeauty.com
ALL RIGHTS RESERVED • WebDesign by artsci.net